About Deborah…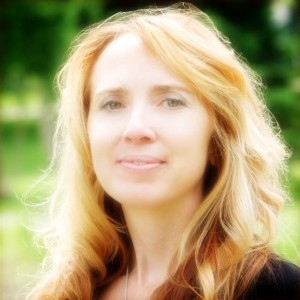 Welcome to my "about" page, a place where you get to know me better. I would like to start by sharing with you my greatest intent, which is to advance the healing arts universally.
My innate ability, astute observation, analysis, and quick sense of getting to the core of the issue is my hallmark. I can see the imbalance without losing sight of the whole person. My national workshops range from natural healing topics to spiritual transformation. I'm a Vitalist, I specialize in optimizing the vital force, or chi, to express in all aspects of life. Together, we find out where you are stuck and work towards freedom. Homeopathy strengthens and balances the vital force. My naturopathic training is used for finding and removing obstacles to cure and lifestyle factors.
I graduated from Northwestern Academy of Homeopathy, a four-year professional training program with 900+ hours of classroom study including natural sciences, 500+ hours of clinical experience. A degree as a Doctor of Naturopathy, a traditional naturopath, was completed at Clayton College of Natural Health. My degree emphasized nutrition, supplements and herbalism. In addition, I am certified as an advanced Psych-K facilitator, in Healing Touch, and earned a certificate as a Virtues Training Facilitator.
I believe in collaboration and building bridges between various healing fields, working with many health care practitioners, creating a team of advisors if necessary. My interests and research supplements our sessions through various world religious texts, Ayurvedic medicine, and Quantum Physics. In general, we are suffering from numerous conditions of the mind and heart, not to mention unhealthy habits nourishing our bodies. Therefore the body suffers more diversified diseases. Continuing education, observation, and research helps empower people through knowledge—giving awareness and skills to transform lives.
My first book, The Supreme Remedy, released in January 2014. I'm a registered member of the North American Society of Homeopaths, NASH, and of the National Center of Homeopathy. I believe in regularly volunteering to treat those who are in poverty.
Thank you for visiting my website and please feel free to contact me.
~ Deborah Walters
A good practitioner knows the science of wellness and the particular steps required. An expert practitioner has:
1. Education. An open mind for continued learning, and a profound understanding of how a human functions, how illness progresses and how one heals. Knows the potential optimum health given in every situation, accepting certain conditions may only reach palliation.
2. Commitment to the healing process, undaunted by the healing crisis, guiding with deep care and reassurance along the way, yet devoted to eventual progress.
3. Experience. A solid foundation of personal and professional experience. Knows what and when to treat, works cooperatively with other practitioners and recommends effective complimentary treatment methods.
Referrals by other Practitioners
"I am a psychiatrist and refer many people to Deborah Walters; in my experience she is one the best clinicians I have worked with. Individuals who have spoken with her attest to her ability to get to the root of problems effectively and efficiently through quickly being able to perceive someone's strengths and what gets in the way of living a joyful life. She has many tools in her toolkit including helping clients through homeopathy, guided imagery, cognitive and behavioral therapy — more than just knowing these various healing techniques, she is flawlessly able to figure out what is needed in the moment and offer it with great compassion." (Boston, MA)
"From my first conversation with Deborah I knew I'd found someone I could deeply trust. She has so much wisdom and compassion, and she found the perfect way to share them with me: through humor and being my cheerleader while challenging me to break through patterns that had limited me for a long time. She could see the dynamics of patterns that had plagued me, and always found straightforward and creative ways to help me recognize and correct what wasn't working. As a counselor, I confidently refer her to many people. What she's written is a 'must read." (Seattle, WA)
"I initially saw Deborah conducting a seminar and wanted to learn more about her skills as a healing professional. And so I engaged her integrative health practice as a client. Much to my delight as an MD (and, perhaps, even surprise), her clinical work consistently reflected what I believe to be the highest standards of western medical practice, as well as the spirit of gifted Native American, African and Asian traditional healers. Needless to say, I regularly and confidently refer clients with complex and/or subtle challenges to her for professional consultations. To me, Deborah is a true renaissance woman. Deborah's passion for lifelong learning and service, particularly in arena of integrative health, her gifted abilities, her admirable integrity and her remarkable balance, rank her among my most trusted professional resources." (New York, NY)